Research on Neurobiology of Reward
SHAO LABORATORY
"Pleasure is the object, duty and the goal of all rational creatures."
– Voltaire
What is the biological basis of pleasure? That is the question. Most, if not all, of us think of food and sex as pleasurable. Why? And How? The appropriate responses to these pleasurable stimuli are crucial for animals to survive the environments. In our lab, we perform multidisciplinary research to pursue questions for the neural basis underlying the experience of pleasure. Please read more in the RESEARCH page.
News
The fall semester is around the corner. Everybody is ready for a productive semester! Here is a summary of the exciting summer.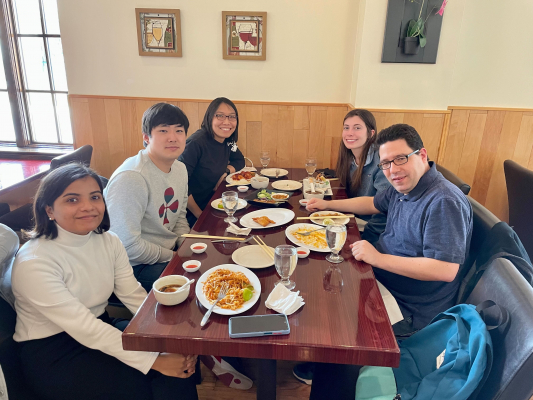 A warm (and late :)) welcome to Yoon (second from the left) and Kevin (first from the right)!